Local Harvest is a participating location for Bicycle Benefits in St. Louis!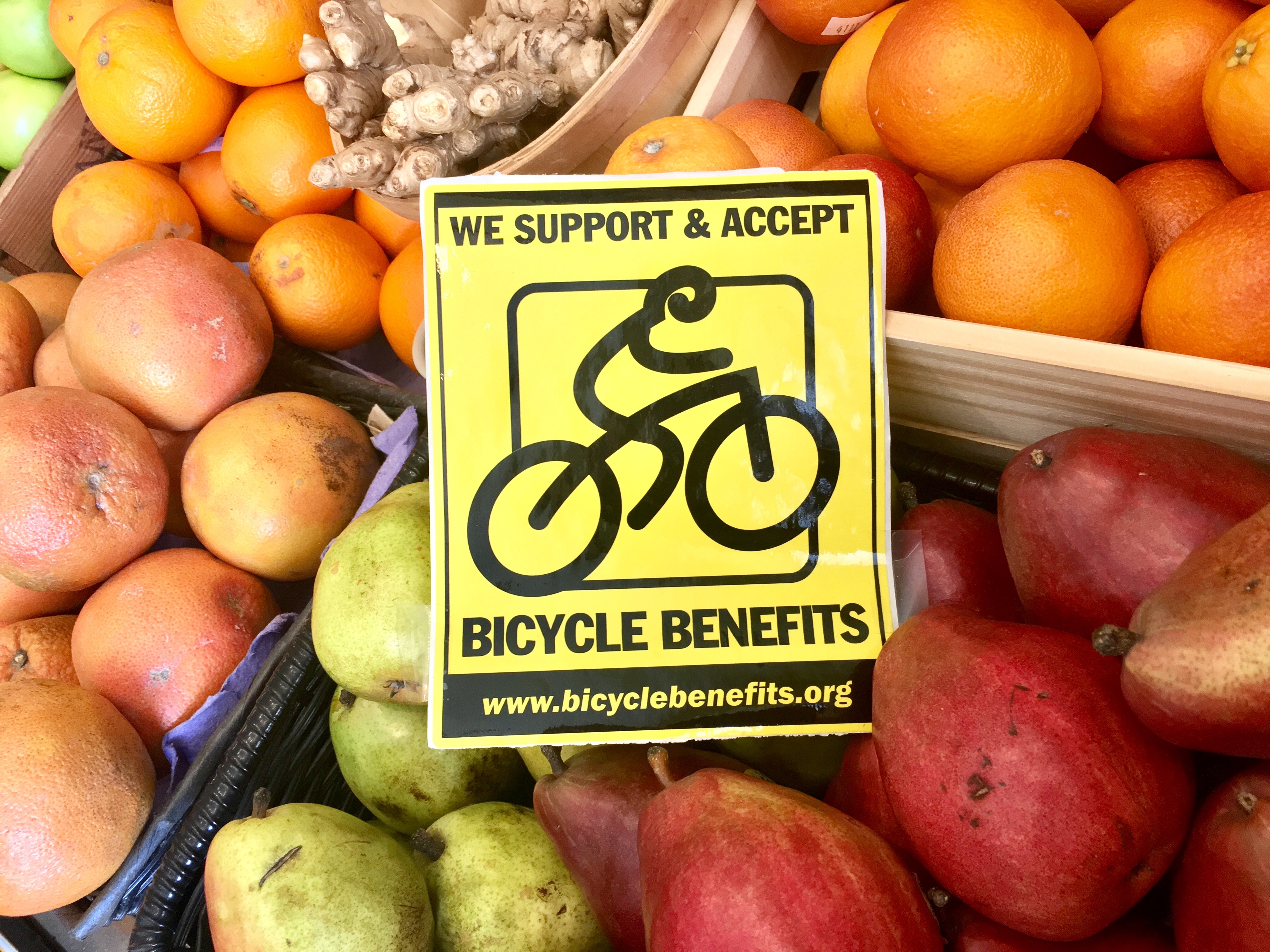 With a Bicycle Benefits helmet sticker (available for purchase for $5), any customer who bikes to the store will receive 10% off their purchase, excluding alcohol.
See the Bicycle Benefits page for more information and a list of other participating locations.