Reserve your turkey today! We have turkeys from Buttonwood Farms for $3.99/lb that are pasture-raised locally and are hormone-free and antibiotic-free. They are delivered fresh to the store for you to pickup Thanksgiving week. You can order online (a $10 deposit is required):https://squareup.com/store/local-harvest-grocery/ or you can drop by the store or call us at 314-865-5260 to reserve your bird.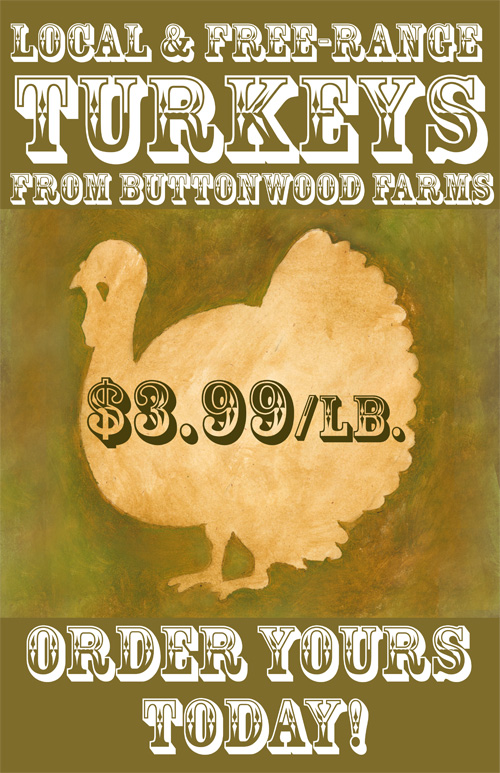 Weekly Harvest
Weekly Harvest is a weekly Local Food Subscription comprised of the best local foods in the region.
• We pack it up and you pick it up.
• Vegetarian or Omnivore option.
• 60 spots available
• When local produce is not available (i.e. Jan-March) we'll substitute with organic produce grown in the U.S. and with prepared food items from our café.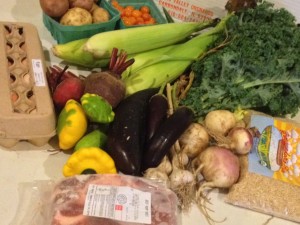 Pick-up
Three pick-up days/times are available. We have appx 20 spots for each day.
Pick up your Weekly Harvest at Local Harvest Grocery store, 3108 Morgan Ford Road
Sundays 2-8:00 p.m.
Mondays 2-8:00 p.m.
Fridays 2-8:00 p.m.
(Limited delivery is available in the Clayton and Kirkwood, MO area. Please inquire if interested. Additional delivery charges required.)
Guidelines
You choose either omnivore or vegetarian for the entire subscription.
Payment is weekly by credit card or cash. You pay when you pick it up.
Subscription is for 50 weeks. Should you need to cancel a week or two for vacation, just ask.
Benefits
• Subscribers will have access to new products not yet available in Local Harvest Grocery
• The opportunity to try new foods and support local farmers and local businesses (including ours!)
• 10% off all purchases of additional products (excluding alcohol) when you pick up your box.
Payment/cost
$50 a week + tax
Commitment: Participants are asked to commit to one-year, but there is no contract
Cancellation: If you cannot fulfill your year- long commitment, please give us two-weeks' notice so we can fill your slot.
Questions: Email weeklyharvest8@gmail.com
Sample Week: If you'd like to see samples by the season, please email weeklyharvest8@gmail.com and we will send you a sample for review.
To sign up please email the following information to weeklyharvest8@gmail.com
1. Name
2. Address
3. Phone number
4. Email address
5. Vegetarian or omnivore option
6. Coffee or tea (periodically you will receive coffee or tea. If you prefer
one over the other let us know.)
7. Preferred pick up time