CLASSES
DIY Ginger Beer and Water Kefir
July 30, 6-7:30, $15.00
Get the inside story on how to grow your own "ginger bug" and make your own water kefir. There will be lots of sampling. Kefir water grains will be available for sale that night.
Sign up by calling 314.865.5260 or come into the store.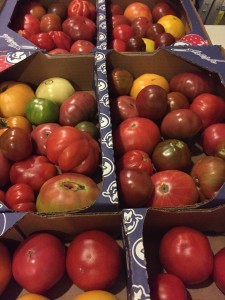 Produce is in full flower. 
Peaches, blackberries, squash, broccoli, tomatoes, garlic, onions, lettuces, greens, potatoes, corn….Summer is ON!
Peach and Corn Salad
2 ears corn (kernels shaved)
2 peaches sliced
Balsamic vinegar 1 ½ T
Maple syrup-1tsp
Olive oil 3T
¼ lb mixed salad greens
2oz Goat Cheese
Corn—shuck corn and shave kernels off the cob. Use kernels raw or microwave or sauté 3 minutes.
Peaches—slice peaches (leave peel or remove).
Whisk together balsamic, maple syrup and oil. Season to taste with salt and pepper. Toss vinaigrette with greens, corn and peaches. Top with cheese.